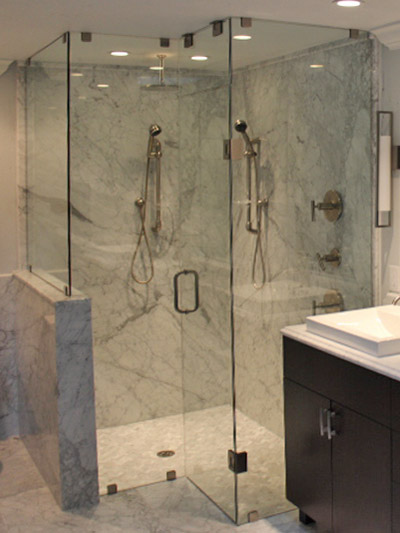 With their sleek, sharp look, glass shower doors can add a modern touch to any bathroom. Exceptional shower door installation will transform your shower from a product of basic utility to a display of design beauty. Choosing the right shower doors to complement your space can be tricky, though, but for homeowners in Beebe and Little Rock, Affordable Glass & Mirror is here to help.
Frameless shower door installation, repair, and replacement is one of our team's specialties. Frameless shower doors can be easily customized to any bathroom, and we'll be glad to create and install ones that suit yours perfectly.
Don't spend another day in a bathroom you don't love. Let Affordable Glass & Mirror do what we've done best since 2007 and redesign your bathroom with beautiful glass frameless shower doors.
The Benefits of Hiring an Experienced Glass Professional
Shower door installation may sound simple, but it takes much more skill and experience to do successfully than you might think. A professional residential glass contractor can install, repair, or replace your shower doors quickly, safely, and expertly. Especially if you're working with frameless shower doors, it takes a specialist to ensure installation goes smoothly.
Contact us today to discuss your project!
---
Frameless Shower Door Installation
When it comes to price and design, our frameless glass shower doors are one-of-a-kind. We use the highest quality materials and offer our glass products for the best prices on the market. The specialty glass we use for shower door installation is some of the most durable available, so you can feel confident that you're investing in something that will last in your Little Rock home for decades.
---
---
Frameless Shower Door Repair & Replacement Services
No matter how durable glass is, there's always a chance it could be damaged. Whether it's a crack caused by a hard fall or metal hinges that have rusted over the years and given out, Affordable Glass & Mirror can take care of any repairs or replacements needed. We'll restore your shower doors to be as good as new again.
---