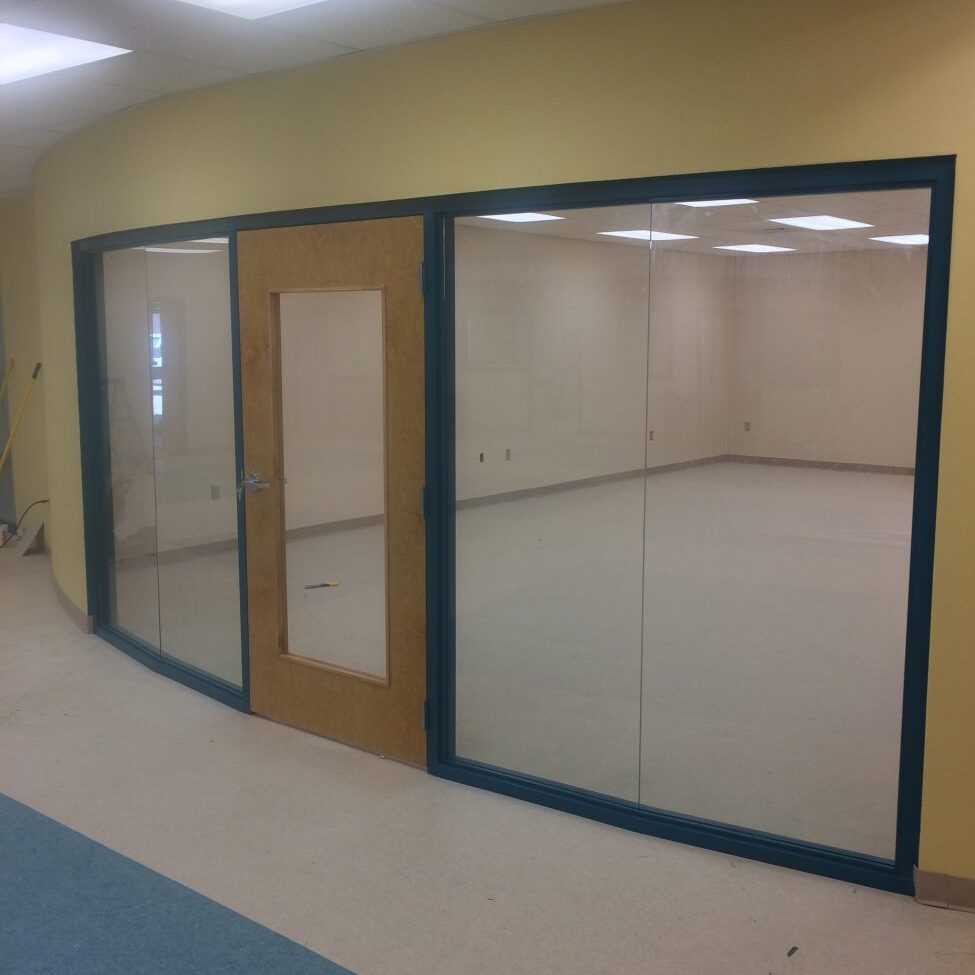 When you work with a commercial storefront contractor, you should end up with a storefront that blows any nearby competition out of the water. The key to making sure that happens is to partner with a company that has many years of experience in commercial glass work under their belt—like Affordable Glass & Mirror.
Since 2007, we've been making businesses in the Little Rock area more attractive and memorable with commercial glass storefronts, entryways, vestibules, and foyers. No matter your business's shape, size, or style, we have something for everyone.
For more information about the commercial glass contracting services, we offer in Little Rock at Affordable Glass & Mirror, reach out to our team today!
---
Commercial Glass Storefront or Aluminum Door Repair & Installation
Your storefront is your first impression on potential customers and clients. A glass storefront will offer passersby a quick glimpse of what you have to offer, enticing them to come in and explore.
Affordable Glass & Mirror can provide commercial glass storefront and aluminum door installation to make your space one of a kind. We also offer commercial glass storefront and aluminum door repair if your beautiful storefront gets damaged. We've worked with a variety of businesses, such as retail shops, bars, restaurants, banks, and more, and would be glad to work with yours too.
---
---
Glass Entryway Construction, Repair & Glass Panel Installation
Do you want the beauty of your glass storefront to extend into your business and give customers an even warmer welcome? Let us construct you a glass entryway. With our glass entryway construction and repair services or glass panel installation, you can turn your shop, restaurant, office, or other commercial space in Little Rock into an entire experience for anyone who enters.
---
---
Glass Vestibule & Foyer Construction, Repair & Remodeling
Sometimes, a bigger business or organization needs something a little grander than a simple entryway to greet patrons. If that's the case for your company, a glass vestibule or foyer will have the effect you have in mind.
Healthcare facilities, schools, restaurants, and other buildings where the entry area can become crowded will appreciate not just the sophisticated and custom look of a glass vestibule or foyer but the practicality it offers as well.
---